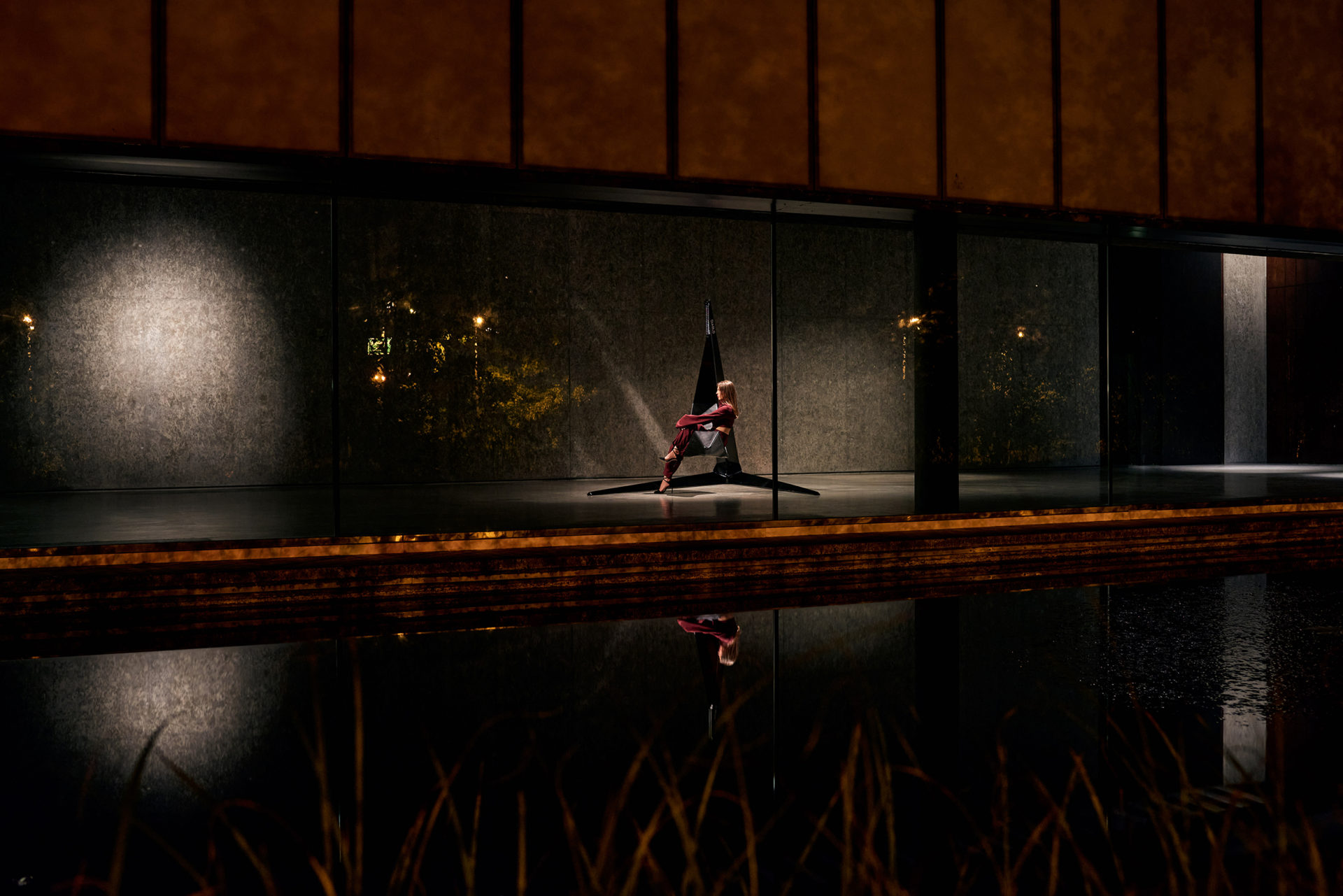 Diablo
Symmetrical ascension
We wanted to create a chair that embodies and gives the user the experience of what we like in architecture. Pure, expressive, unadorned and one that follows a rigorous structural system which pushes technology and the laws of mechanics to their greatest limits.
Our love for structure led to the creation of this lounge chair that does not conform to the general standard of four supports, and when the user sits/lies on it, they are suspended in air and experience a feeling of buoyancy. And in order for that to happen, we came up with the idea of the seat suspended off the main cantilever arm which is attached to two identical structural components. This creates a triangular structure with an angle of 45° between each of the three elements.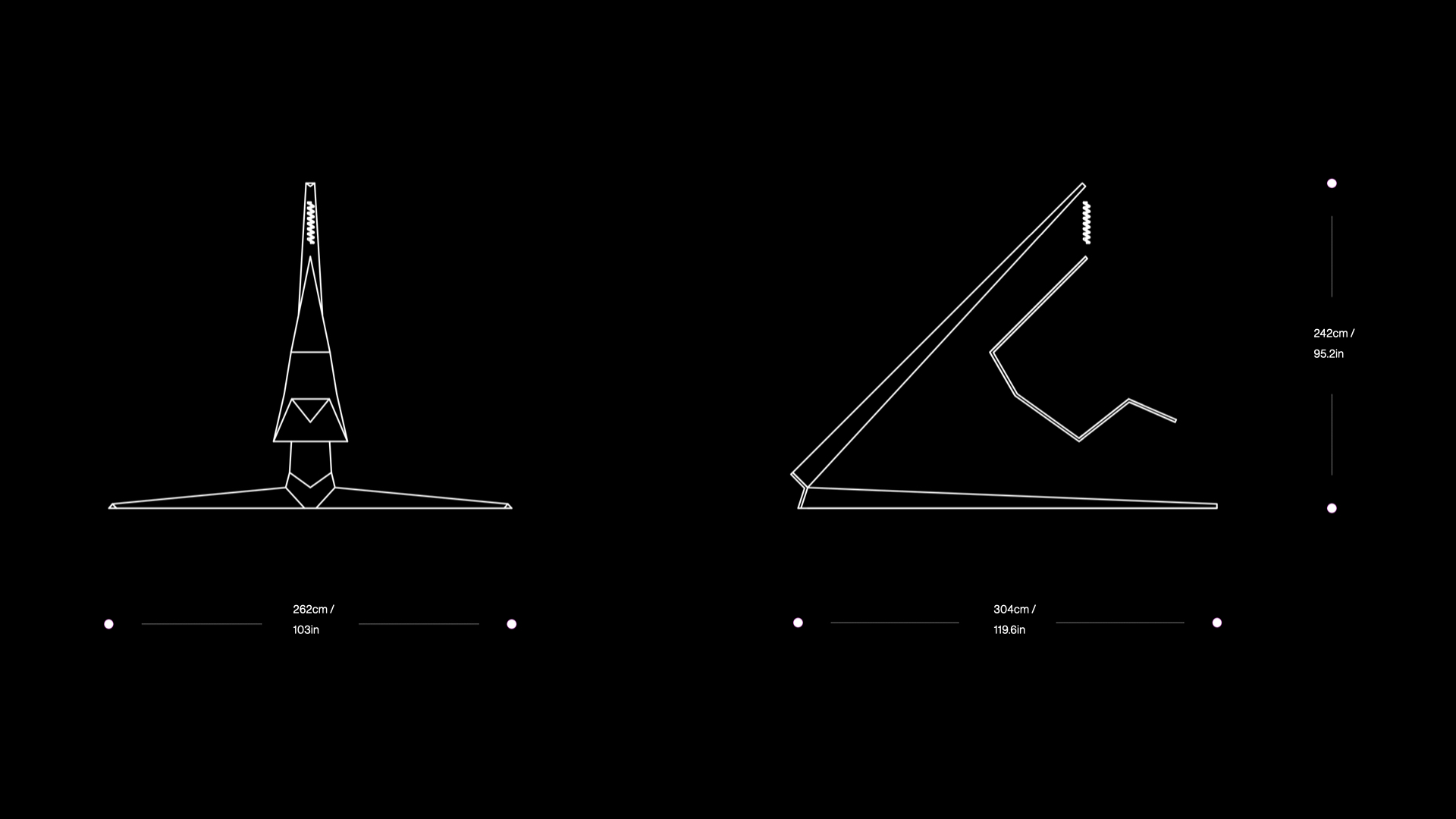 Materials

Choice of recycled hot rolled carbon steel / recycled stainless steel

Dimensions

W × D × H: 262 × 304 × 242 cm

Weight

Finishes

Choice of recycled hot rolled carbon steel (treated finish) / powder-coated black / recycled polished stainless steal / gloss black (as seen in photographs)

Upholstery

Choice of luxury German leather / eco-leather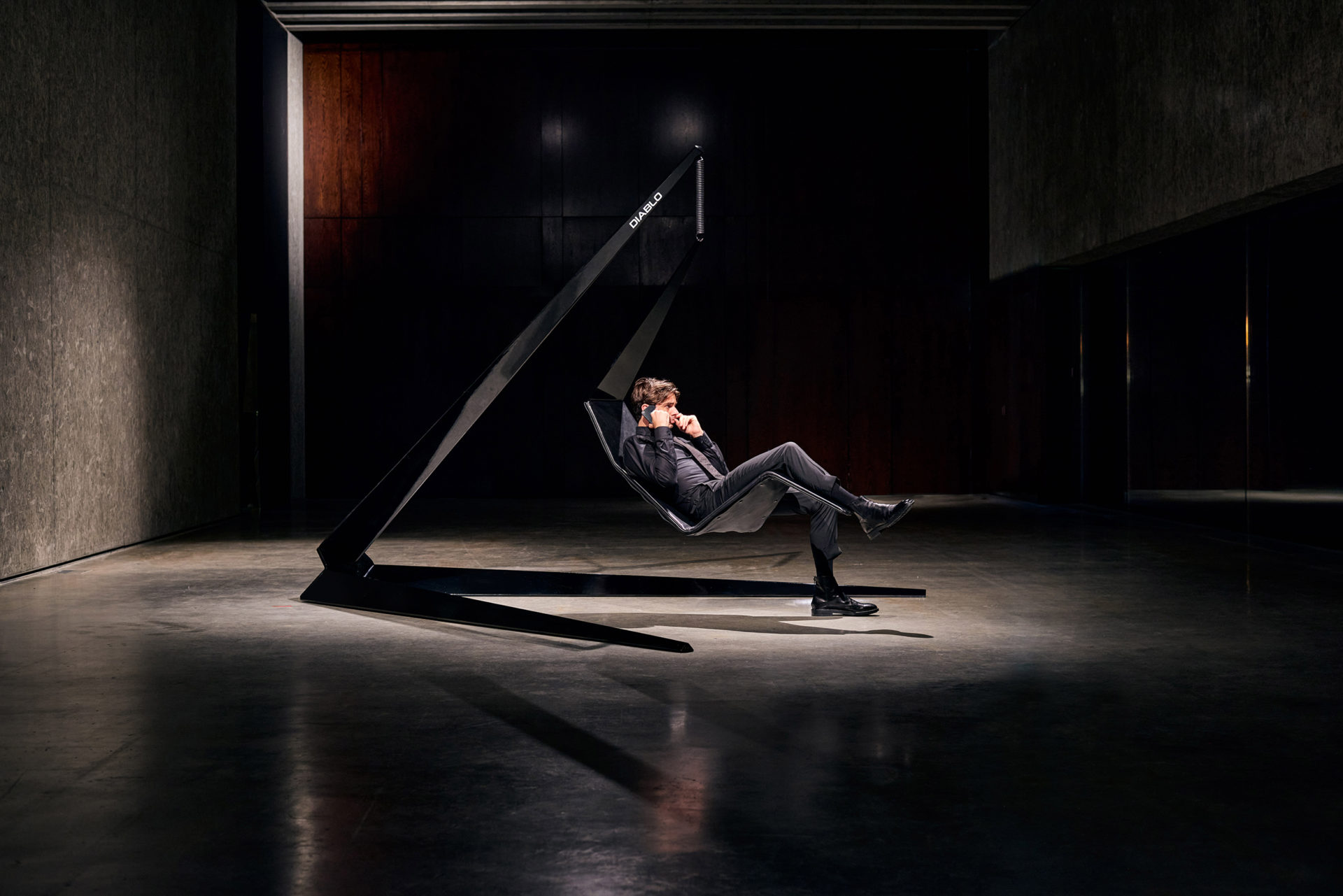 The detailed structural analysis report at the beginning of the design process was completed by Chris Bakkala of Bakkala Consulting Engineers Ltd.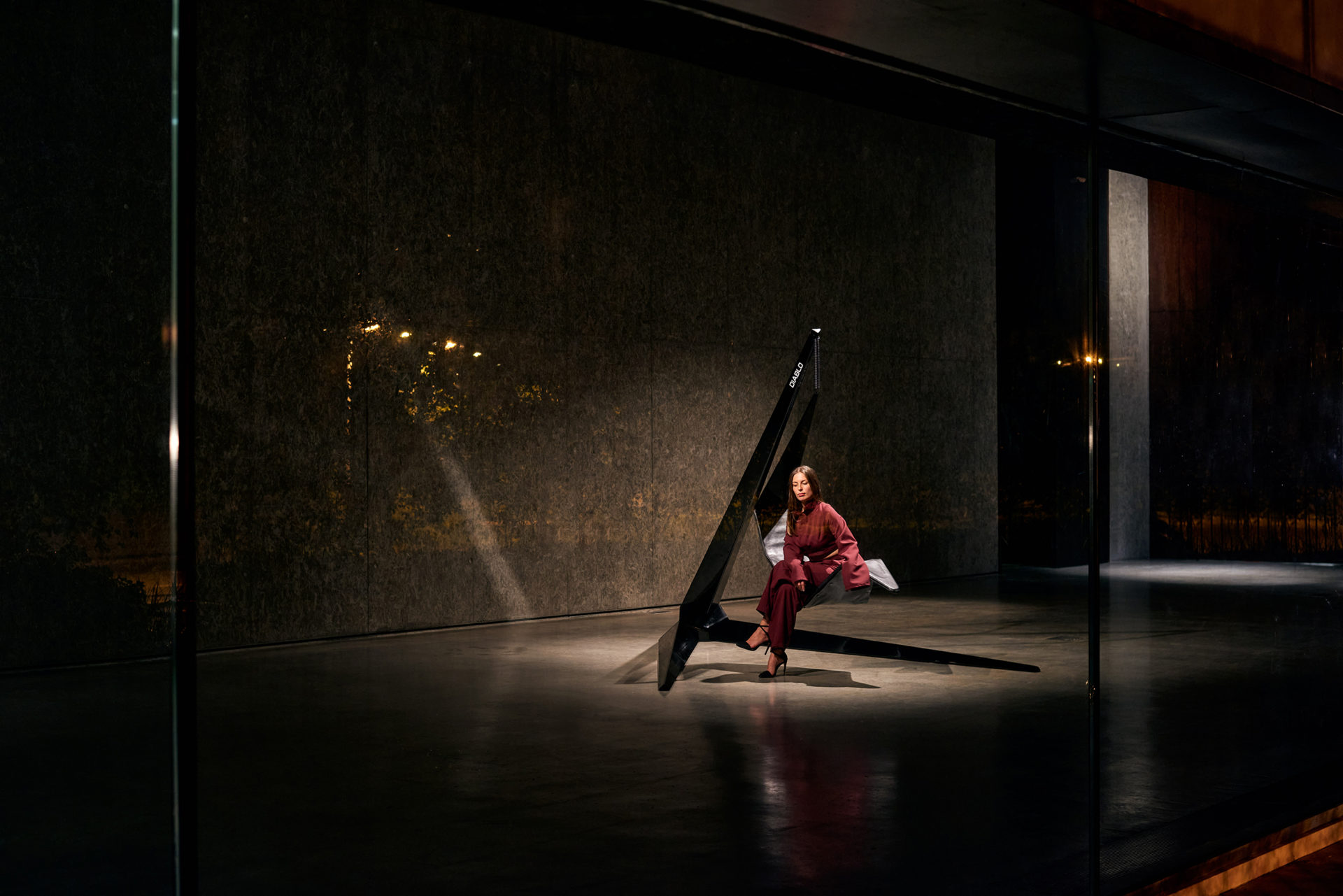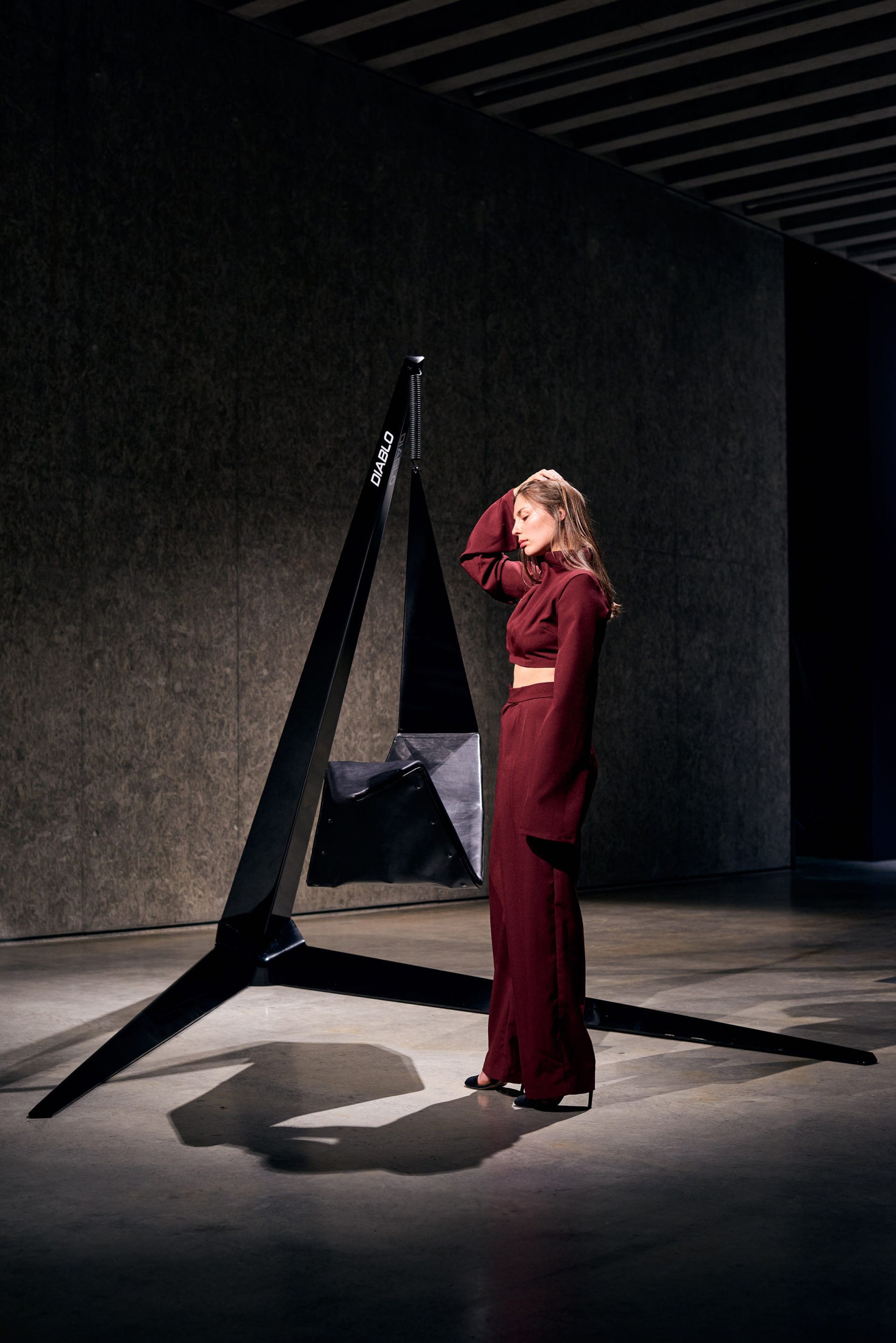 The seat is made up of one piece of hollowed out steel and folded at the necessary angles to allow for maximum comfort. It is then wrapped in luxury German leather hand crafted upholstery with a minimal aesthetic look.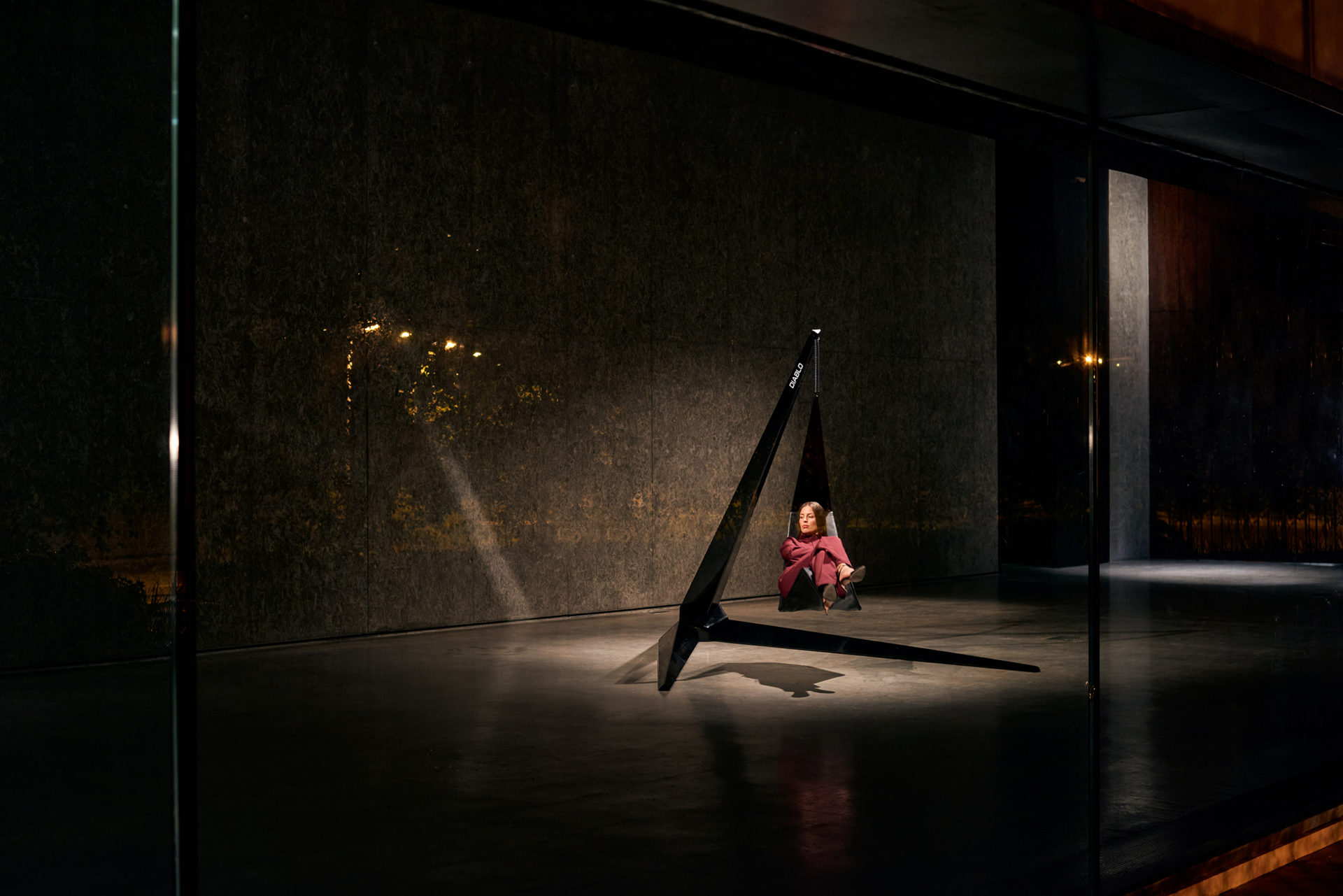 The spring offers a slight bounce to the user once they sit in the chair and gives the feeling of being suspended in air, as well as reducing the force impact away from the structure.