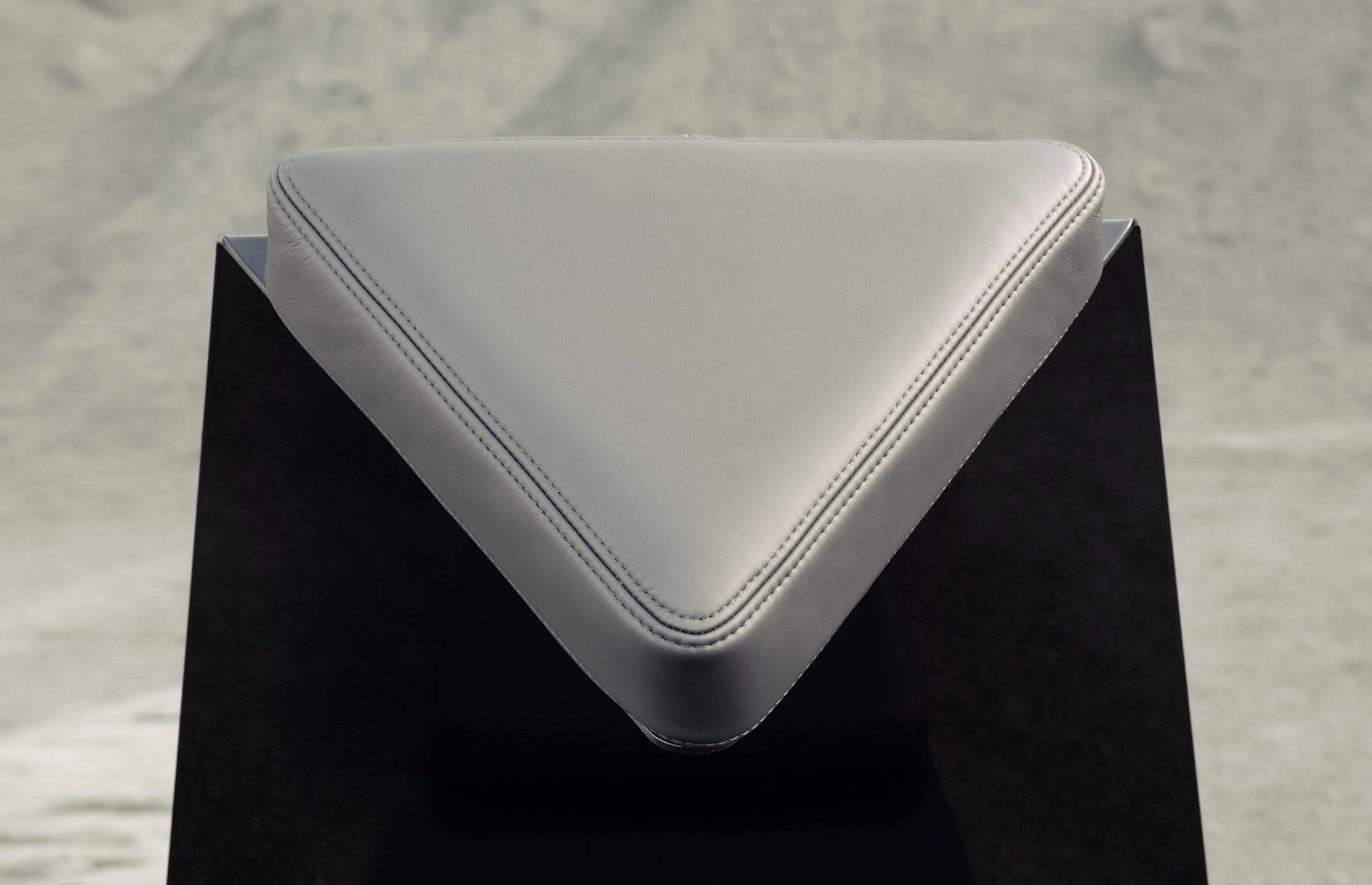 Praying Mantis
More ergonomic than an office chair. More elegant than a leaning chair.
A solution to the modern sedentary lifestyle, the Praying Mantis leaning chair is made from a single piece of metal, folded at four points. The chair aids a relaxed, ergonomic pose, and its form is pure, expressive and unadorned. The seating experience is luxurious: a cushion composed of five grades of foam is encased in an Italian Napa leather cover.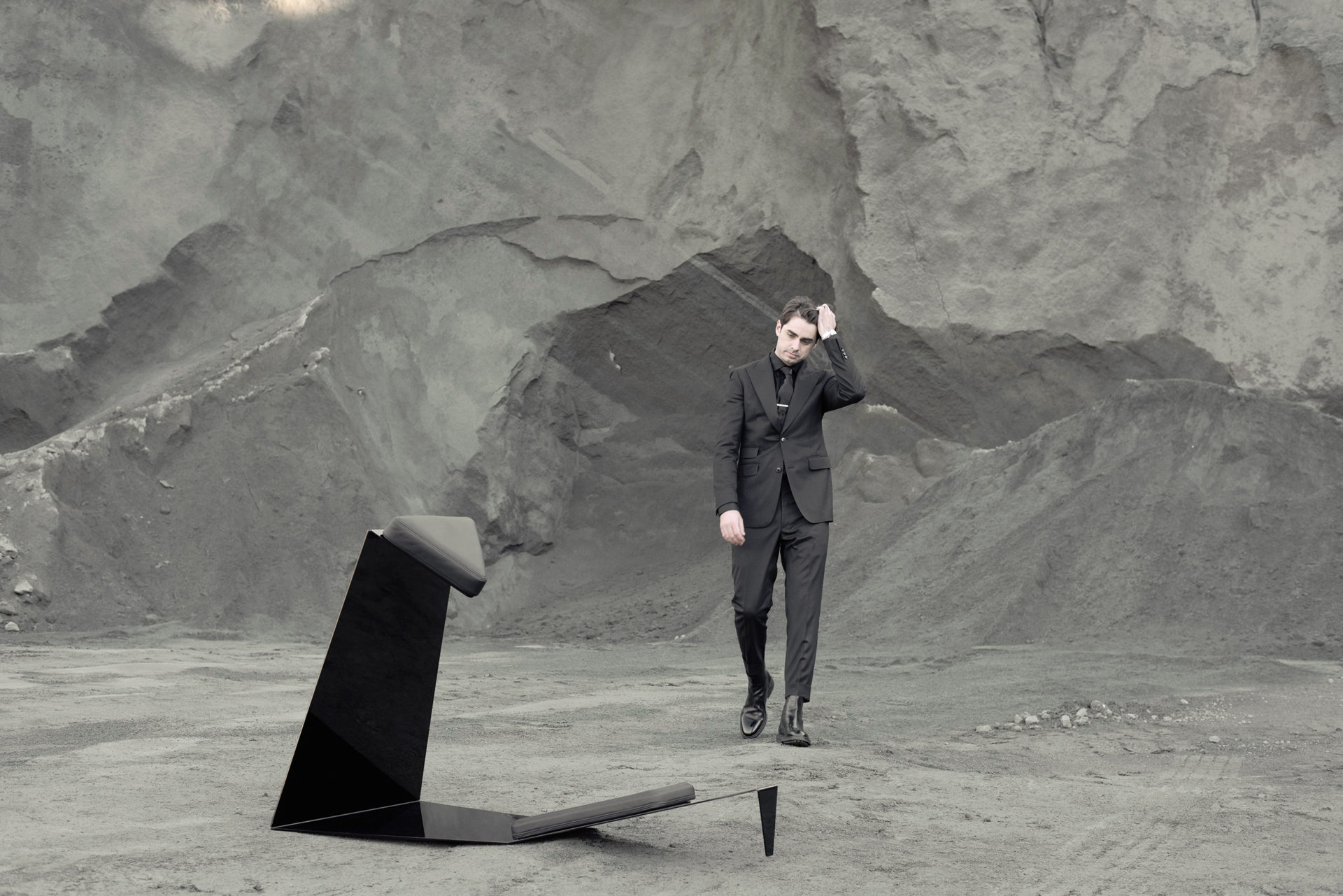 The chair offers superior support with a second cushion at the feet, giving the option for optimum comfort at all points of contact. Both hand stitched cushions are detachable — held by concealed fixings – so that the lower cushion can easily be removed if needed.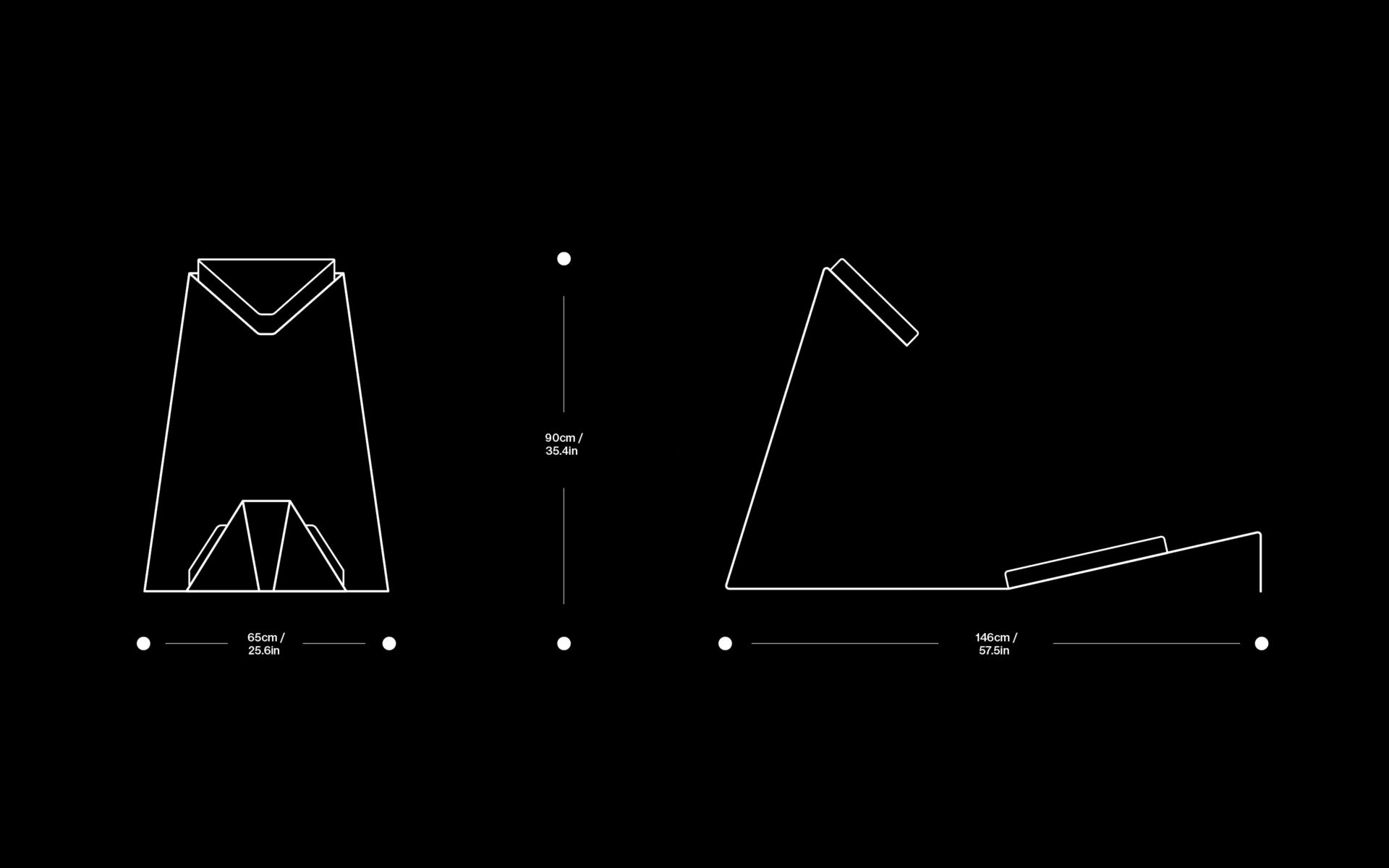 Materials

Choice of recycled aluminium with velcro cushion attachment / recycled
hot rolled carbon steel with magnet cushion attachment

Upholstery

Choice of Italian Napa leather / Eco-leather

Dimensions

W × D × H: 65 × 146 × 90* cm

Weight

17kg (recycled aluminium) / 43kg (recycled steel)

Finishes

Choice of gloss black / powder-coated black / recycled hot rolled carbon steel (Treated Finish)